The Wall of Gratitude
All Gave Some … Some Gave All
Gratitude. It's defin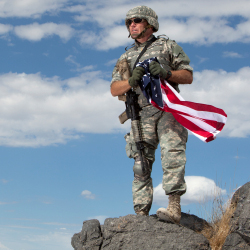 ed as the state of being thankful or grateful. John F. Kennedy once said, "We must find time to stop and thank the people who make a difference in our lives." Certainly no one has made a bigger difference than those who have gone before us or who stood beside us, those who wrote that blank check to their country, and sacrificed their freedom for ours.
Brothers, sisters, fathers, mothers. They come from all walks of life, but they have one thing in common. They are warriors. And our lives are better for having known them.
At Dogs for Veterans, we honor those warriors who have shaped our country and our lives. These brave soldiers deserve our gratitude, our thanks and our ongoing commitment to remember. By purchasing a memorial brick on our Wall of Gratitude, you share with others your pride in a wounded or fallen warrior.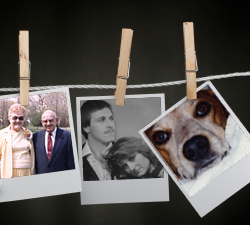 The Wall of Celebration
Author Thomas Campbell once wrote, "To live in hearts we leave behind is not to die."
Celebrating those we love with a tangible tribute of that love is what Dogs for Veterans' Wall of Celebration is all about. Because our core mission is to connect and partner veterans in need with dogs that were destined to die, we believe that acknowledging the powerful bond of love between a human and his dog is spiritual and inspirational.
Do you reserve a special place in your heart for a two-legged or four-legged someone who deserves to be remembered on our Wall of Celebration? Your purchase of a celebration brick will help Dogs for Veterans continue to expand our ability to help veterans in need. And it will serve as a lasting homage to the two and four-legged heroes that reside in our hearts.